Lose the Binders
Replace your heavy books and binders with an easy to use, yet very powerful app on your tablet or laptop.
Songs from Anywhere
Import your songs easily from chordpro, Onsong or pdf files or search supported websites from within the app.
Fully Customisable
Activate the dark theme, make all chorus sections purple or highlight all chords yellow... SongbookPro is fully customizable to make it your own.
Wrong Key?
Playing in a different key to your music? With SongbookPro you can transpose or add a capo with ease.
Timing issues?
SongbookPro features a fully integrated metronome with tap to time, and it also remembers tempos between songs.
Designed for your device
An app designed with both tablets and laptops in mind, SongbookPro works flawlessly on any Android, iOS, Windows or Amazon Fire device.
Easily Add Notes
Freehand drawing
Easily annotate directly on your music using any stylus, Apple Pencil or just your finger. Choose from 20 colors, a highlighter mode and full undo support for easy and elegant notes.
Intelligent layouts
Changing the layout or zoom settings won't break your annotations as SongbookPro adapts intelligently to ensure they remain linked to the correct parts of the song.
Or type your notes out
If freehand drawing isn't for you, SongbookPro also supports typed notes. You can choose between inserting your typed notes at the beginning of the song or as an overlay which shows when you open the song.
Freehand drawing is not yet supported on Windows.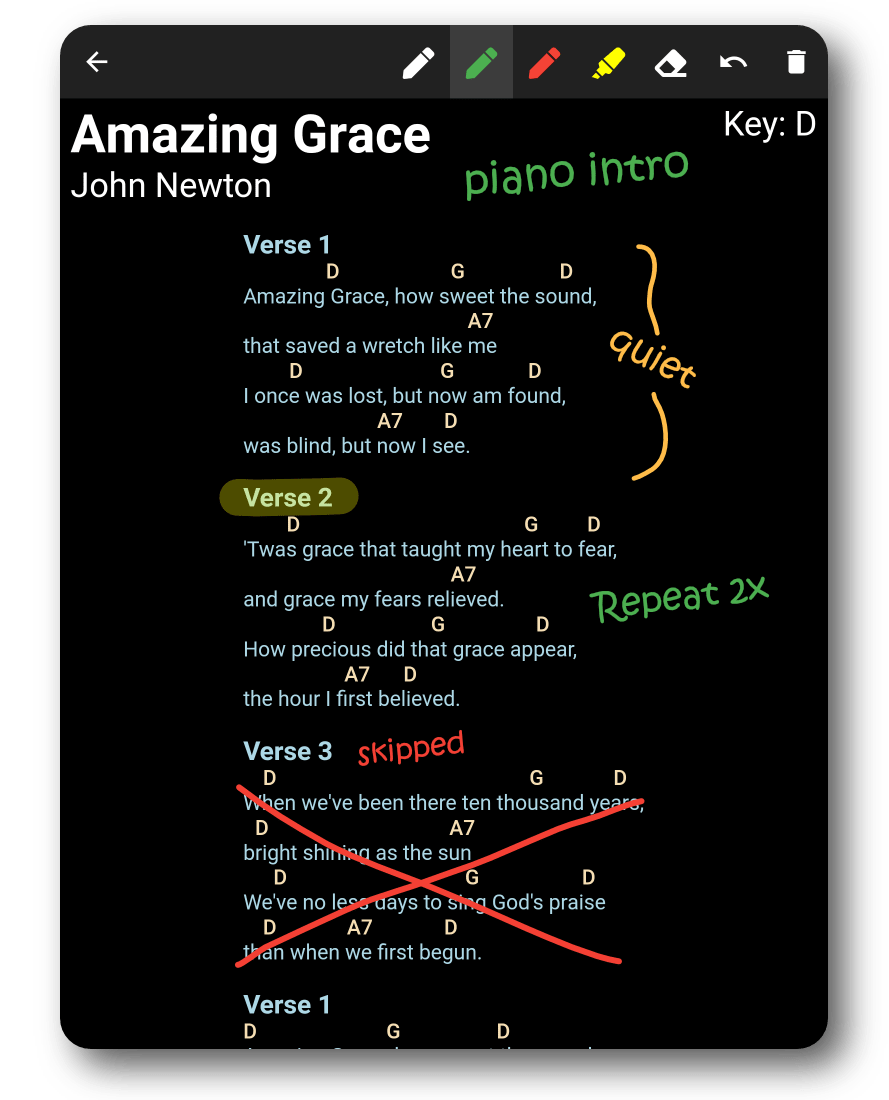 SongbookPro Manager
Manage songs from your computer
Connect SongbookPro to any laptop or desktop allowing you to manage your song library quickly and easily.
Easy importing
Import songs into SongbookPro directly from your computer, emailing yourself can be a thing of the past.
Live Editing Preview
See changes as you make them in the live preview pane.
Oh, and it's free
SongbookPro Manager is included with the app free of charge, unlike some other solutions.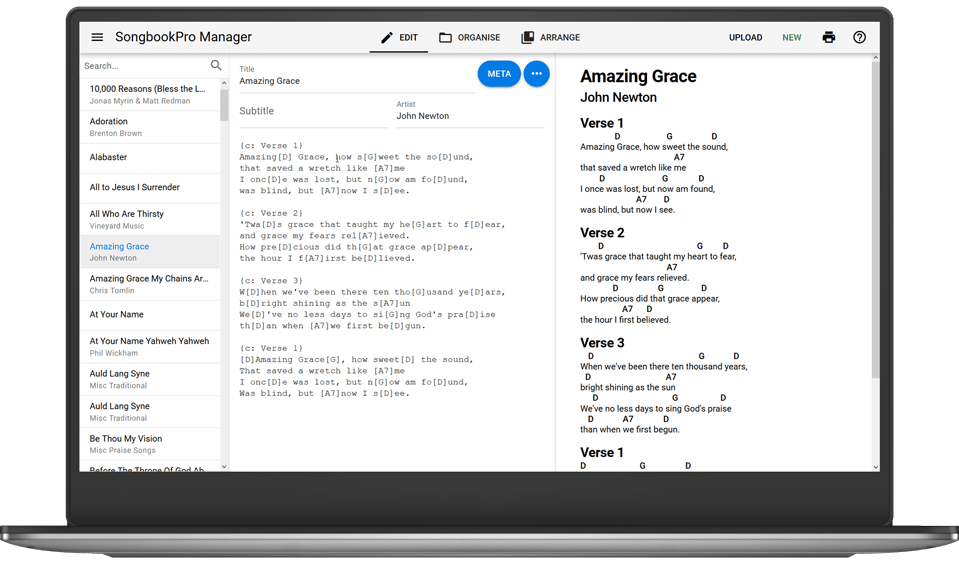 ---
"SongbookPro helped me FINALLY organize my music library; AND it helps me practice and play better!"